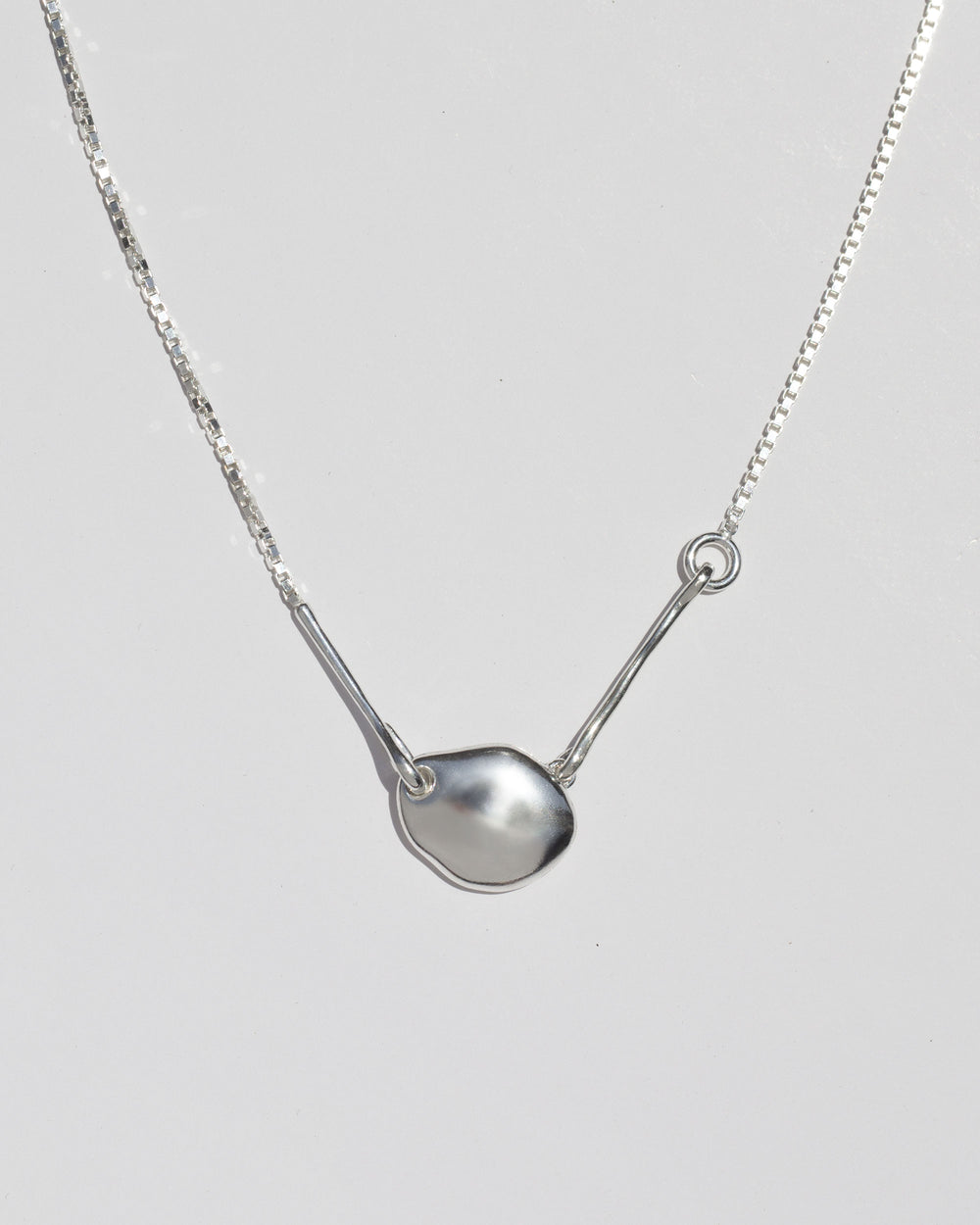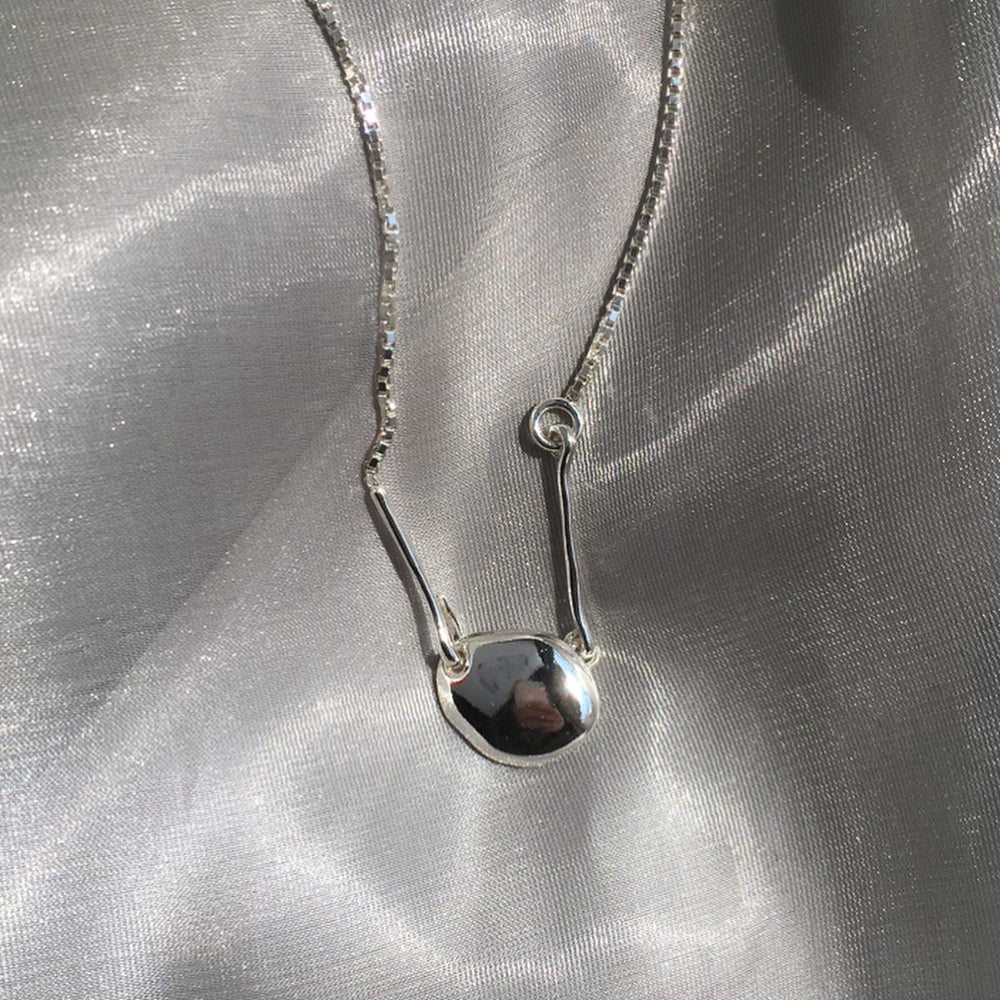 A petite locket for our time. Smooth irregular pendant that opens with a turn to reveal a circular frame for a photograph or memento. Asymmetrical carved links, and a hook that secures the locket's halves and doubles as the necklace's clasp. Sterling silver.
40.5 cm (16 inches) total length pictured. The pendant holds a 15 mm photo. 
We will make this specially for you. Please allow up to 2 weeks for preorders to be shipped.