2mm Pierce Earring [14K Gold]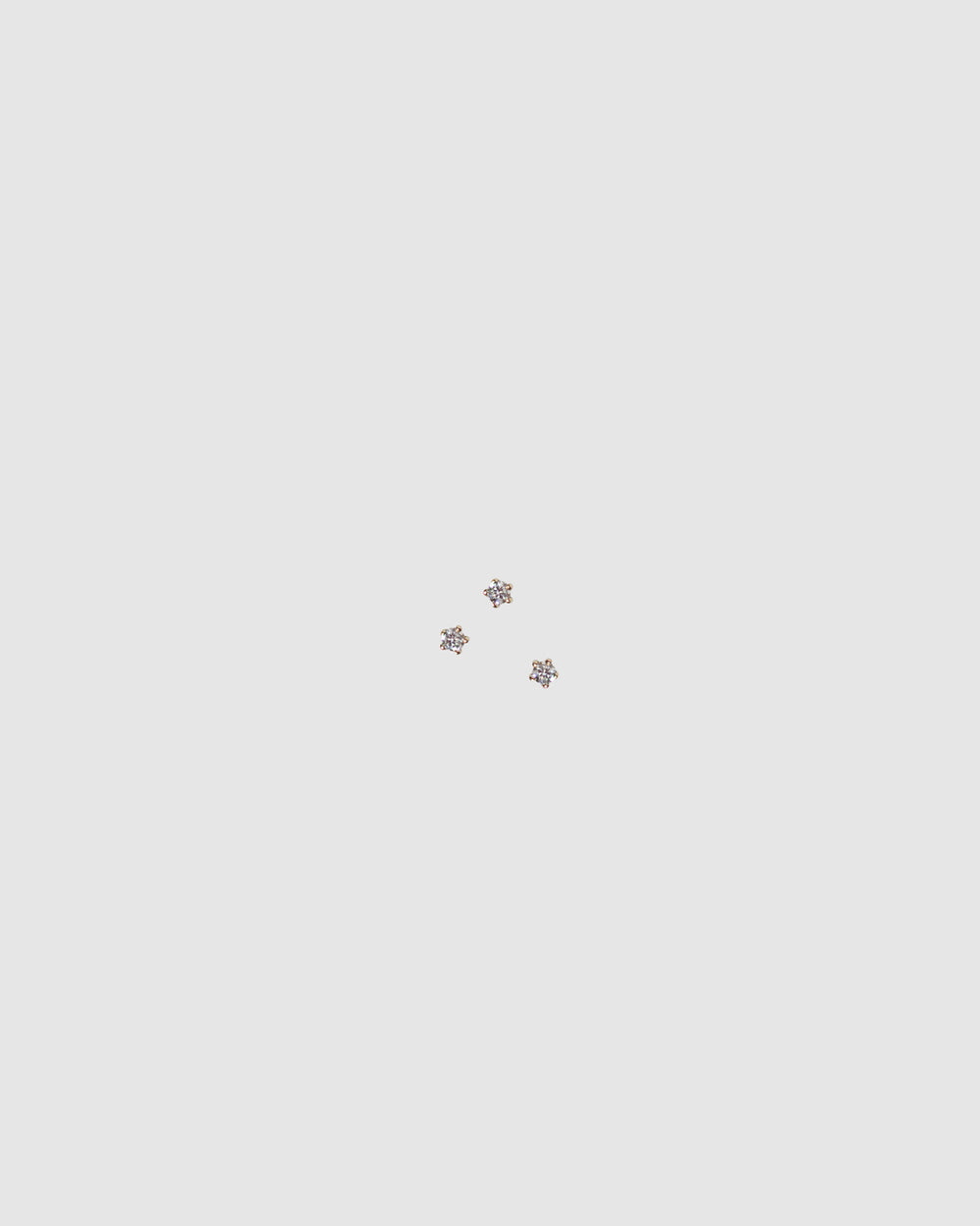 The tiniest stud, for all your lobe piercings. 14K gold and 2mm Moissanite gemstone in 5-prong setting for maximum sparkle.
Moissanite is a lab-created stone often used as an ethical alternative to diamonds and is comparable in both sparkle and durability.
Sold as a single - the quantity can be updated in your cart for a pair.