Double Threader 2.0 [14K Gold]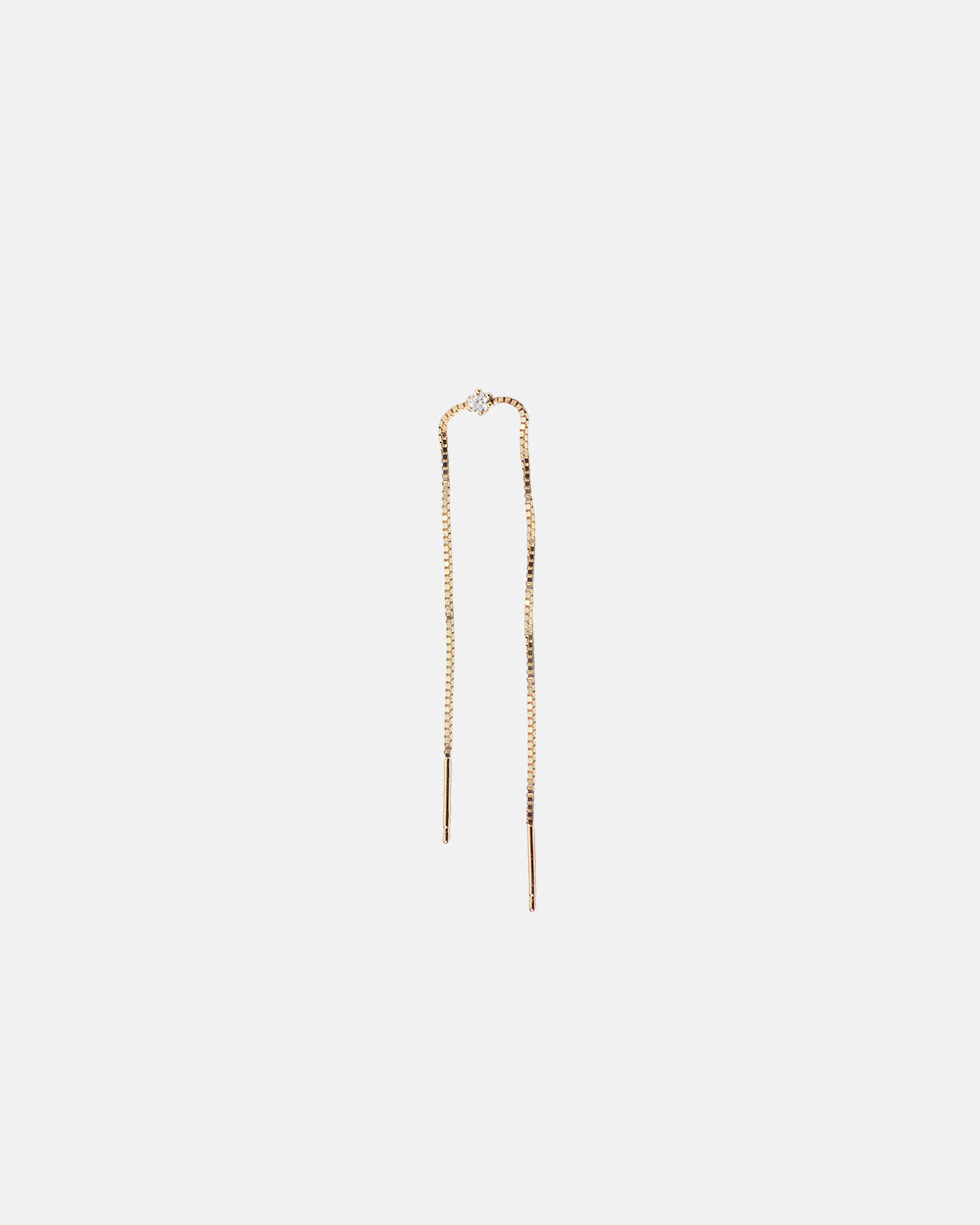 A tiny gem on double ear threaders in 14k gold. Can be worn through two piercings or one. The gem is a sparkling 2.5 mm prong-set Moissanite.
Moissanite is a lab-created stone often used as an ethical alternative to diamonds and is comparable in both sparkle and durability.
Length of the longest chain: 6.7mm / Total length: 12.5 mm
Sold as a single - the quantity can be updated in your cart for a pair.