Double Threader 2.0 - Gemstone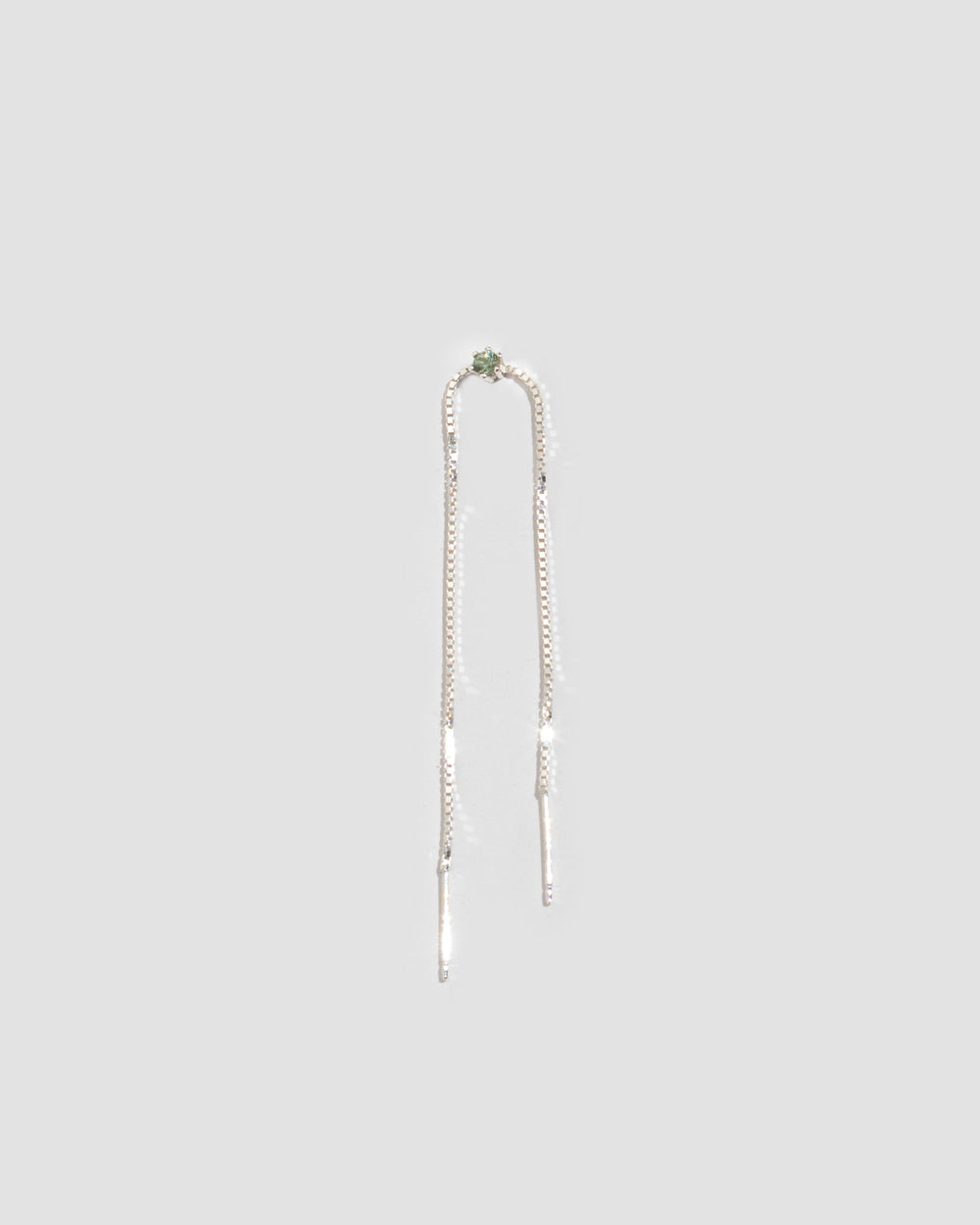 A gemstone in tiny prong setting. Double ear threaders, can be worn through two piercings or one. Sterling Silver.
Australian Sapphire is a natural varicolored gemstones, with muted tones ranging from sage to olive green. Tanzanites appear to shift color under different lighting, with beautifully saturated tones ranging from denim to violet.
Length of the longest chain: 6.7mm / Total length: 12.5 mm
Sold as a single - the quantity can be updated in your cart for a pair.