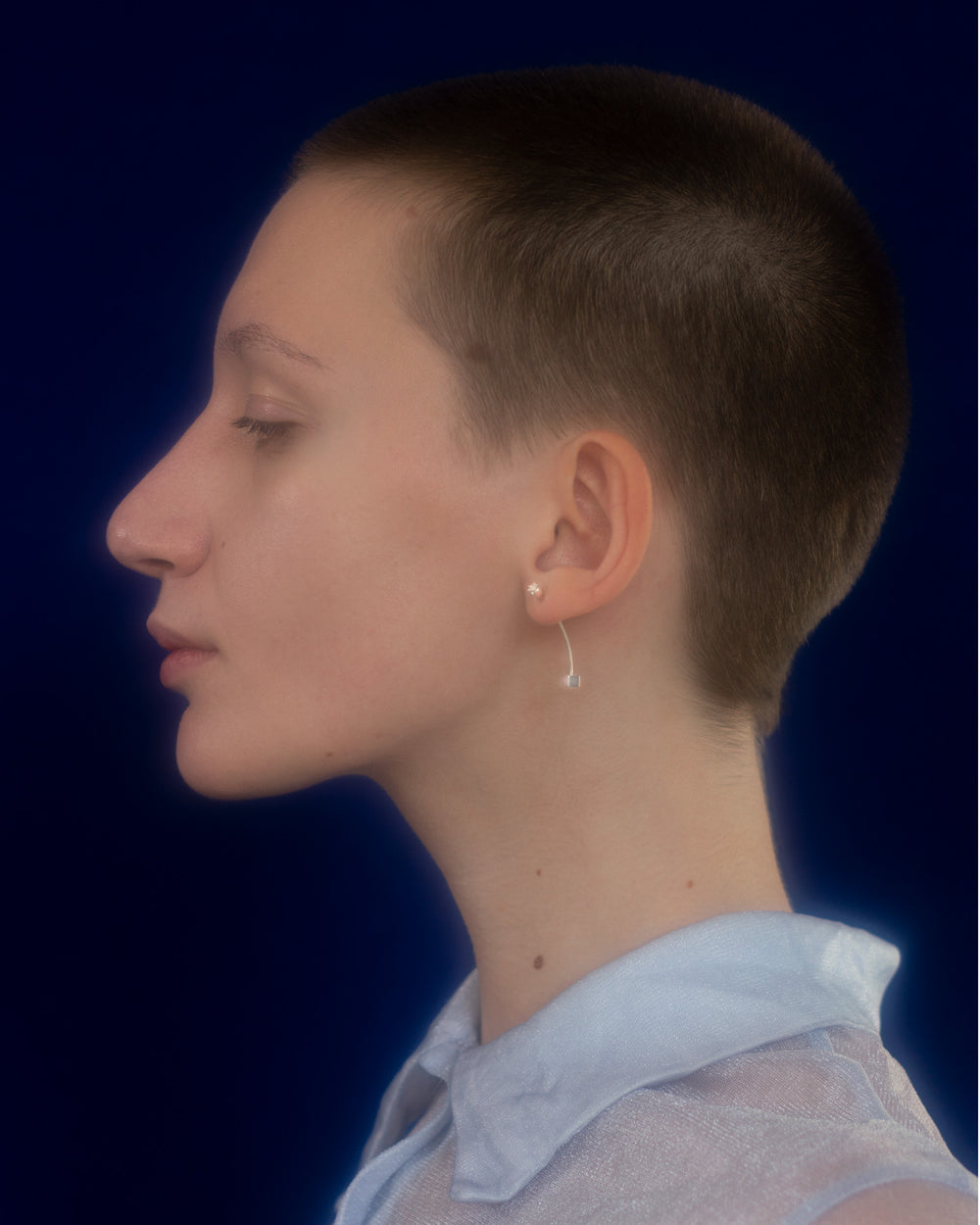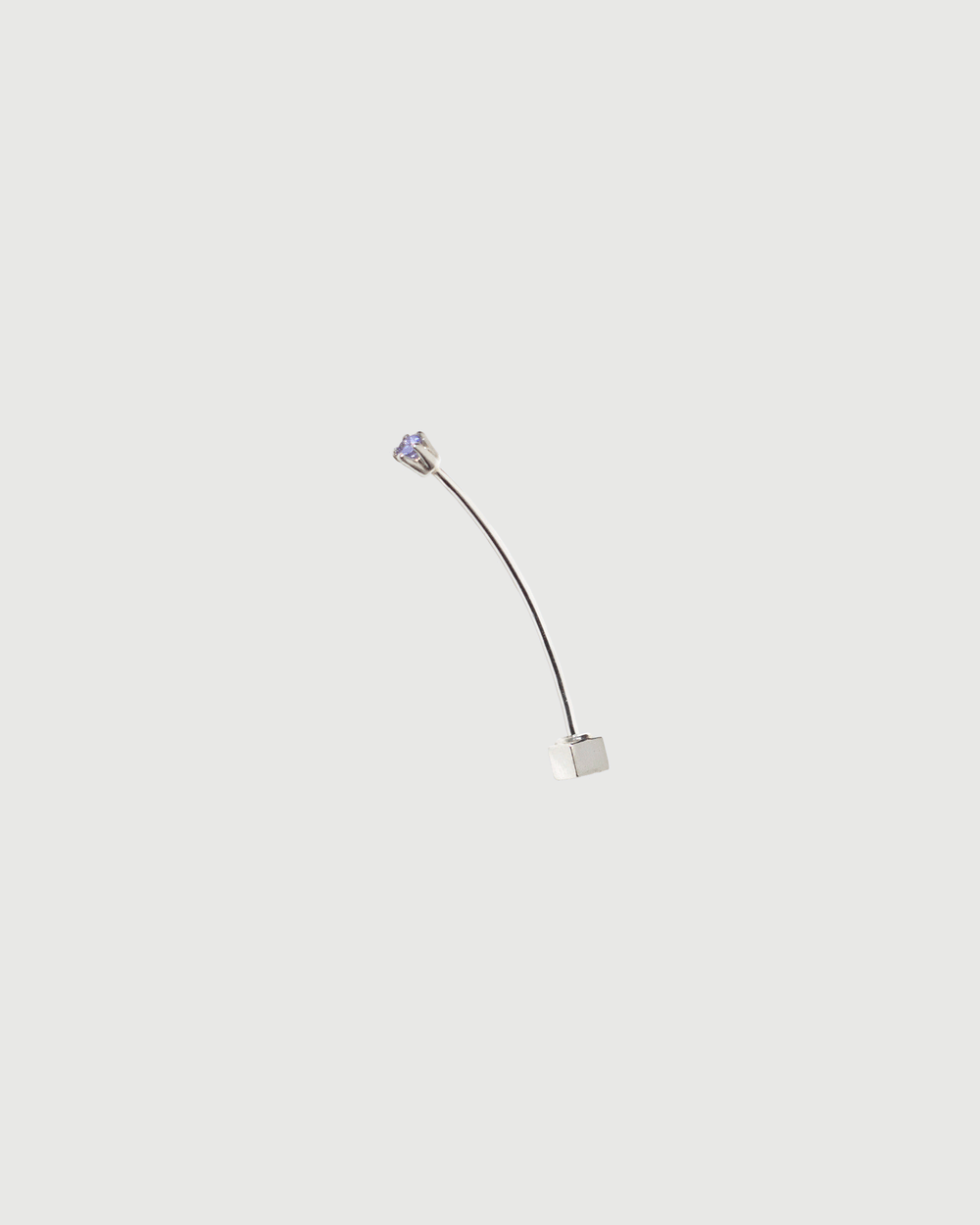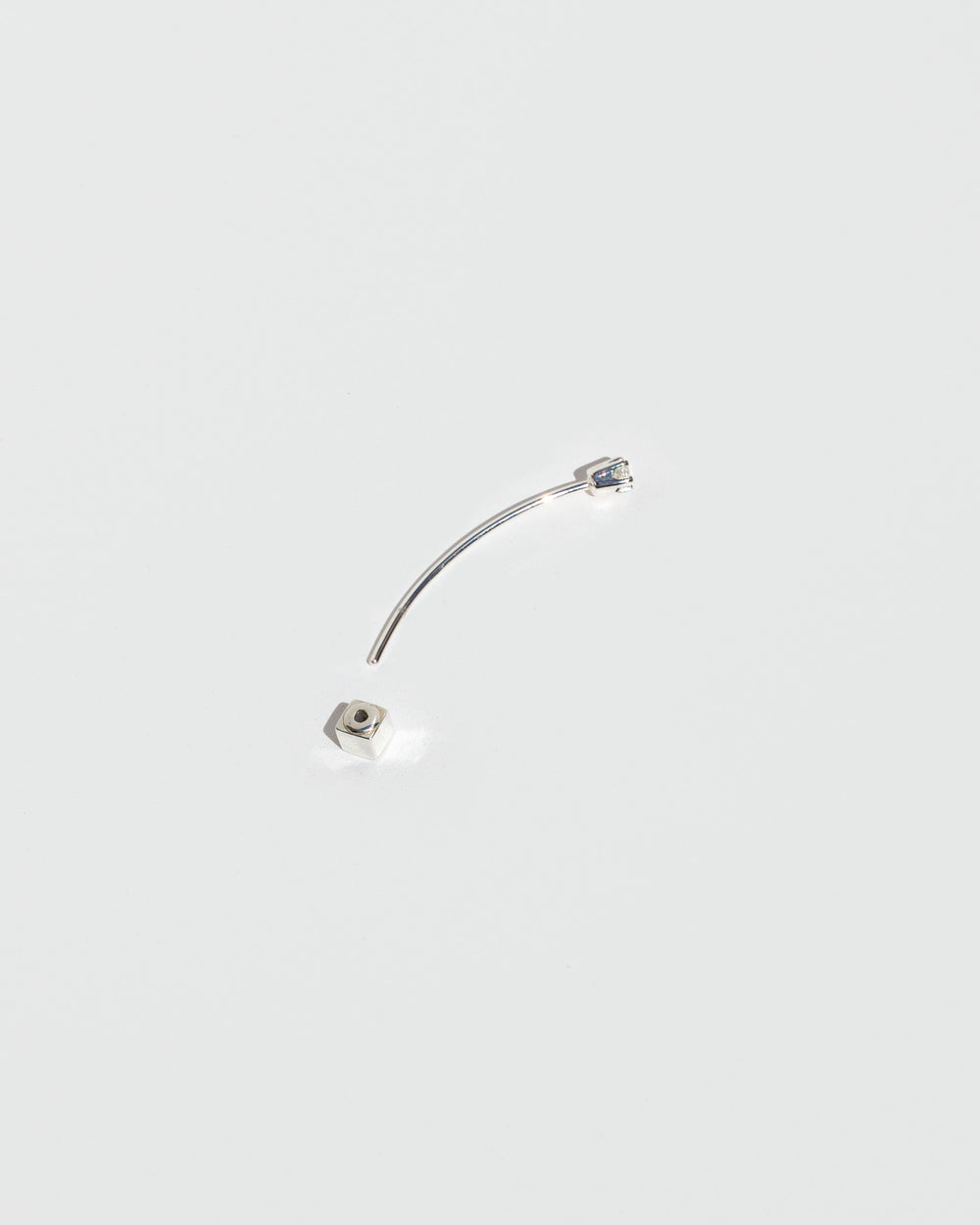 Slender curved bar pierce with a prong-set gemstone at one end. At the other end is a cube with embedded friction closure.
LENGTH: 3.25 cm / MATERIALS: Sterling silver, 2.5 mm Moissanite [or] Tanzanite

Sold as a single - the quantity can be updated in your cart for a pair.